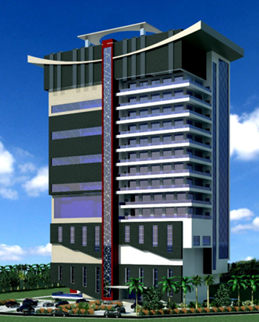 S&A provided full Mechanical Engineering design Services, as well as Plumbing and Fire Protection services for Faculty of Education Building, University of Lagos.
The 10 Story Building consists of Lecture Theatres, Auditorium, Bank, Lecture Rooms, Meeting Rooms, Workshops, Laboratory, Restaurant, and Offices.
Mechanical design included HVAC, plumbing drainage, sprinkler system, and water supply systems.