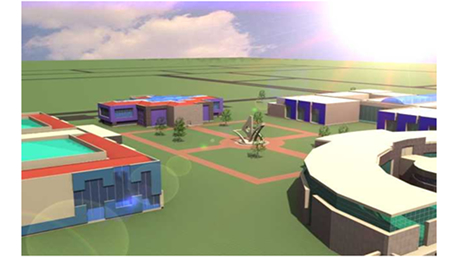 S&A provided full mechanical and Electrical Engineering designs and supervision Services, as well as Plumbing, Fire Protection, Communication, and Extra Low Voltage engineering services for National College of Petroleum Studies, Kaduna.
Buildings include; International Conference Centre/Hotel (250 Bed) for accommodation and public use, Administration Block, Management Block, Technology Block, Graduate Studies Block, 200-Students Hostel Block, Staff Quarters, Library Complex, Indoor Gymnasium/Swimming Pool, 500-Seater Auditorium, Clinic, Fire Station, Maintenance Yard, Primary School and Supermarkets.
Infrastructure provided include; External Electrical Infrastructures, External Mechanical Infrastructures, 1500-persons Sewage Treatment Plant, Water Treatment Plant. 33KV power substation, 11KV package substations, 11kv underground reticulation network and external lighting system.